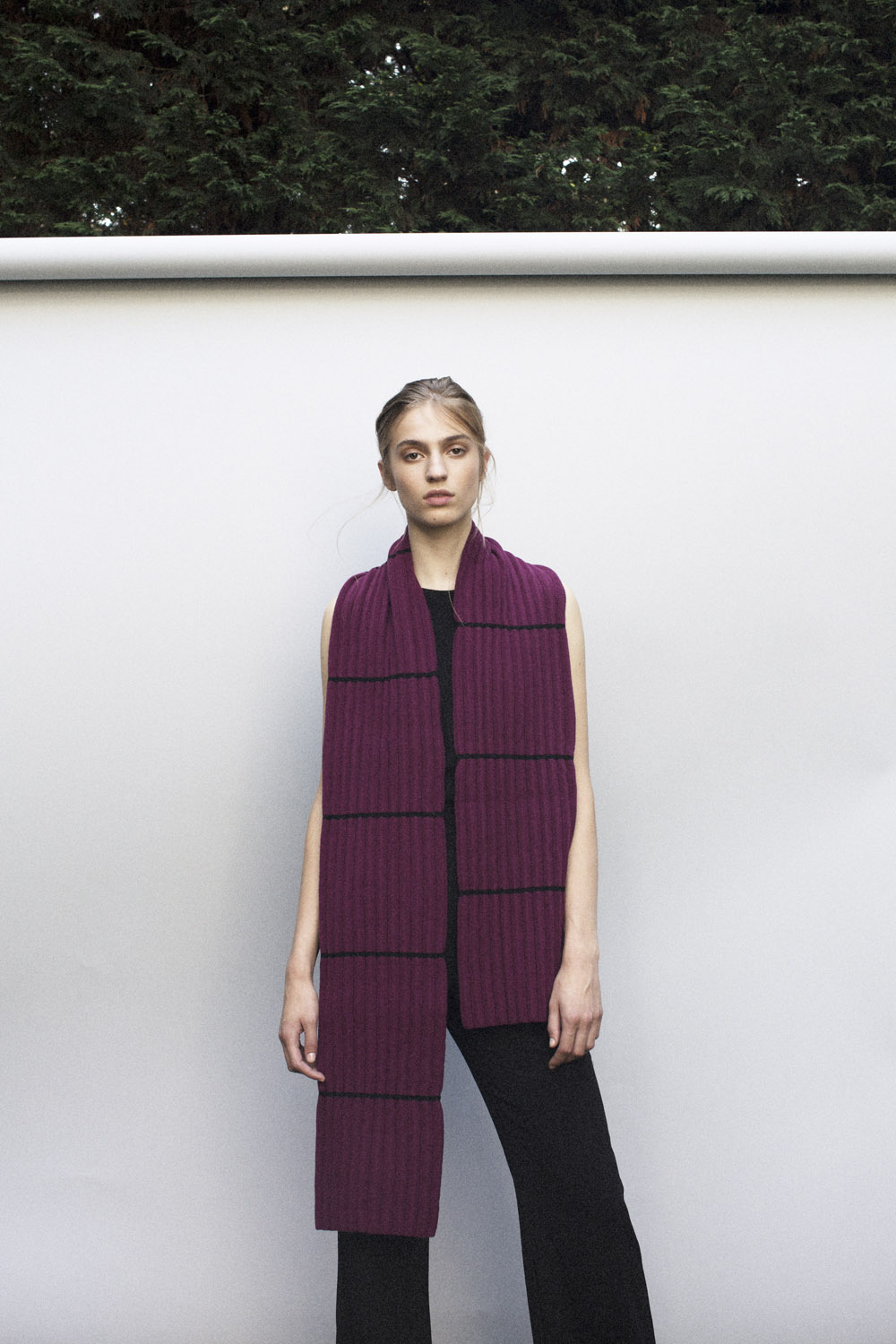 Pleato Striped Scarf
Price: name your own price!
---
A wide woolen scarf with stylish architectural pleats and subtle graphic stripes. The perfect companion piece for any winter coat. For cold winter climates combine it with a matching Woolen Tux Front Scarf underneath.
Design and first prototypes are made in our studio in Amsterdam, the Netherlands.
Samples and final products are made in Pesaro, Italy.
---
---
---
---
---
---
Made of
Made of high quality yarn spun by the best Italian mills.
The contrast stripes contain a technical stretch yarn made in Germany, which ensures the pleats stay in shape.
All accessories (pressure buttons, pins, labels) are sourced from Italy and Japan.
57% extrafine merino wool, 25% angora, 17% polyamide, 1% elastane.
Weight: ca. 410 grams.
Scent
As part of the manufacturing process, knits are always washed to acquire their final shape. LOV-S products are laundered with Le Labo Santal 33 detergent with notes of cardamom, sandalwood and leather - a delicate and woody scent.
---
Size
Available in one size only.
Please consult our size guide for more information.
---
Colours
The Pleato Striped Scarf is available in three colours:
black with white contrast stripes
beige with black contrast stripes
aubergine with black contrast stripes