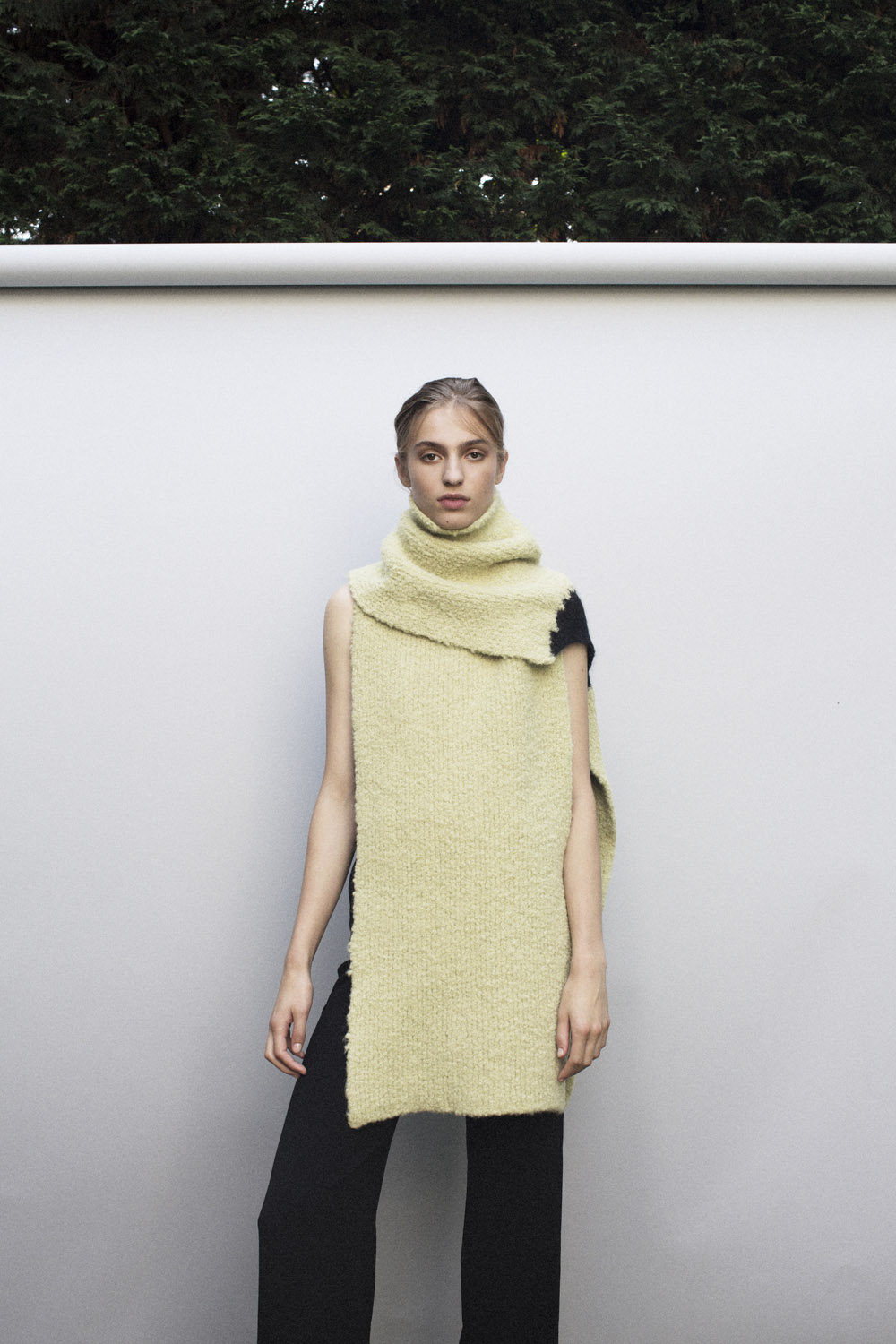 Wooly Midi Scarf
Price: name your own price!
---
Not your traditional scarf. This piece is engineered with a mohair insert that anchors the scarf at the shoulder and covers the front and the back equally well. While putting it on might be challenging at first (it comes with instructions) its coziness will make it even harder to take off.
Design and first prototypes are made in our studio in Amsterdam, the Netherlands.
Samples and final products are made in Pesaro, Italy.
---
---
---
---
---
---
Made of
Made of high quality yarn spun by the best Italian mills.
All accessories (pressure buttons, pins, labels) are sourced from Italy and Japan.
Body: 61% wool, 35% alpaca wool, 4% polyamide.
Mohair insert: mohair super kid wool, 32% polyamide, 4% extra fine merino wool.
Weight: ca. 790 grams.
Scent
As part of the manufacturing process, knits are always washed to acquire their final shape. LOV-S products are laundered with Le Labo Santal 33 detergent with notes of cardamom, sandalwood and leather - a delicate and woody scent.
---
Size
Available in one size only.
Please consult our size guide for more information.
---
Colours
The Wooly Draped Scarf is available in three colours:
lime green with black mohair insert
grey with black mohair insert
solid black