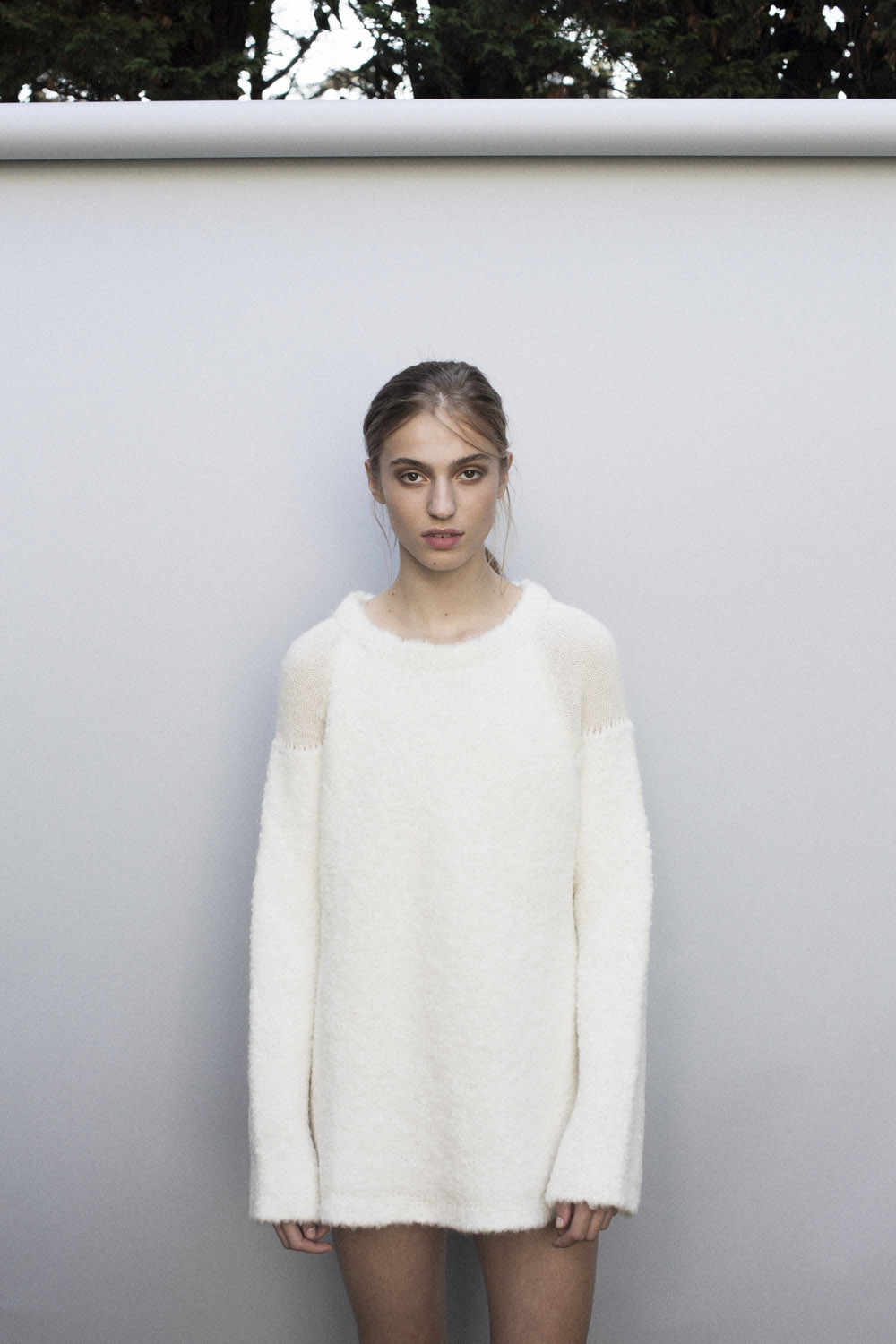 Wooly Raglan Sweater
Price: name your own price!
---
The simple shape of this oversized sweater showcases its special texture. A knitting technique transitions perfectly from dense alpaca yarn to delicate mohair, sensually highlighting the shoulder line.
In case your skin is sensitive to natural wool, we kindly advise you to wear an ultralight jersey shirt underneath.
Design and first prototypes are made in our studio in Amsterdam, the Netherlands.
Samples and final products are made in Pesaro, Italy.
---
---
---
---
---
---
Made of
Made of high quality yarn spun by the best Italian mills.
All accessories (pressure buttons, pins, labels) are sourced from Italy and Japan.
Body: 61% wool, 35% alpaca wool, 4% polyamide.
Mohair inserts: 65% mohair super kid wool, 32% polyamide, 4% extra fine merino wool.
Weight ca. 560-590 grams (depending on size).
Scent
As part of the manufacturing process, knits are always washed to acquire their final shape. LOV-S products are laundered with Le Labo Santal 33 detergent with notes of cardamom, sandalwood and leather - a delicate and woody scent.
---
Size
Available in two sizes: Small-Medium and Medium-Large.
Isa Coco is 180 cm / 5 ft 10 tall, wears a size Medium-Large.
Please consult our size guide for more information.
---
Colours
The Wooly Raglan Sweater is available in three colours:
solid black
solid white
solid queen pink